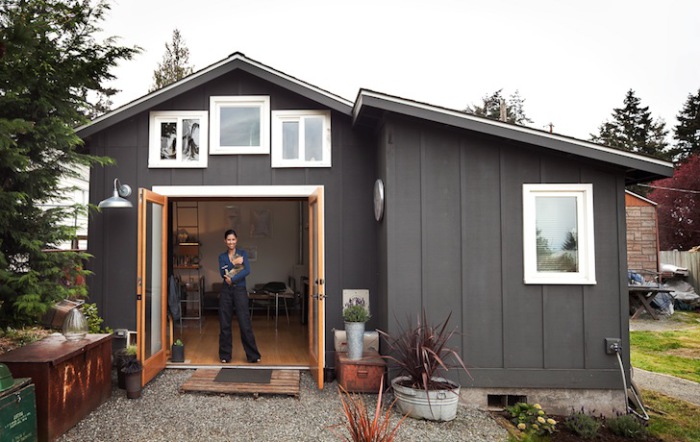 House converted from a garage.

When Michelle de la Vega turned her dusty old garage into a comfortable mini-cottage, she never imagined that her transformations would generate such keen interest on social media. People asked to send them plans to remodel a garage with an area of ​​only 23 square meters.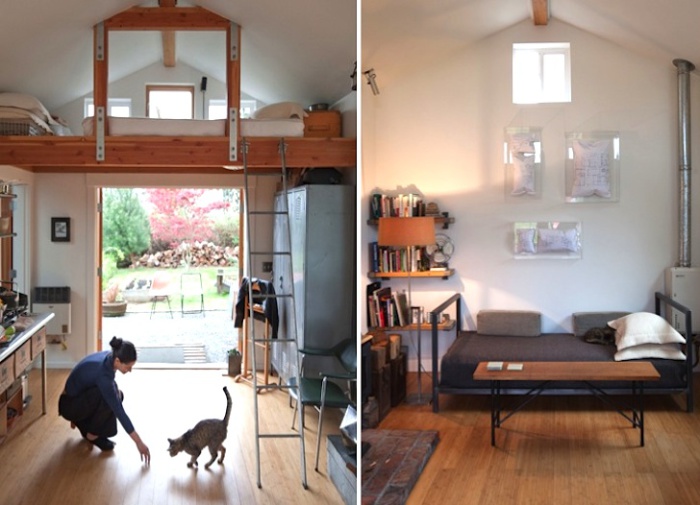 The house is only 23 sq. meters.

Relocation from a normal home to a garage became a necessary measure for a woman. She took the house on a mortgage, and then decided to let the tenants in order to cover the monthly payments to the bank from their rent. In order not to rent a house herself and not to wander among relatives, Michelle de la Vega settled in her old garage, having previously made some changes in it.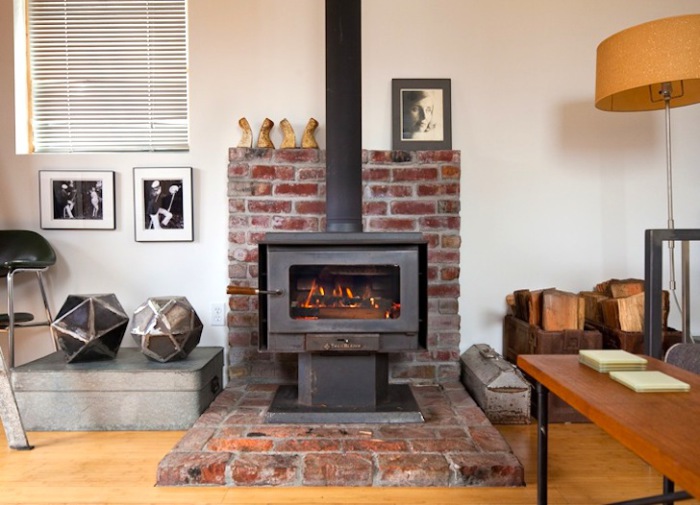 Michelle de la Vega made a residential building from an old garage.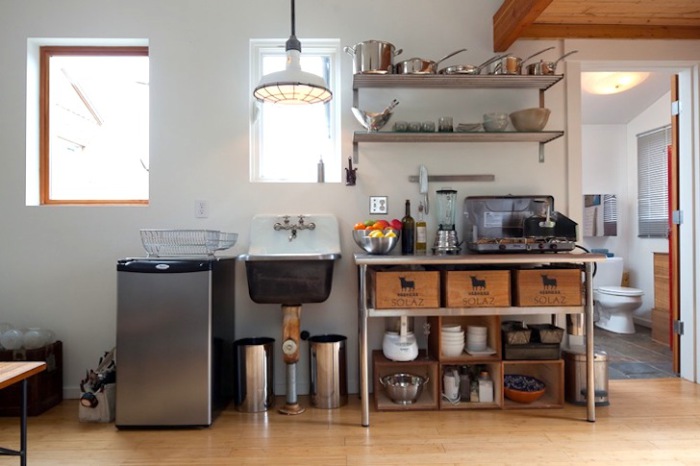 Kitchenette in a house converted from a garage.

Due to the impossibility of hiring an architect, the woman herself took up all aspects of the renovation of the future house. Michelle put bamboo flooring on the floor, repaired old cabinets in the garage, and painted old lamps. The only thing that the builders helped her do was raise the ceiling by 1 meter and slightly increase the length of the garage. Thanks to this, Michelle had room to make the second tier with a sleeping place. The extra length allowed her to make a bathroom with a bathtub.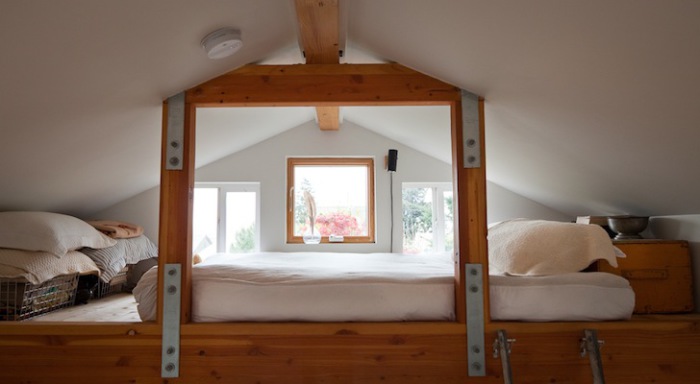 The second tier made it possible to equip a sleeping place for the hostess.




This is how the house looked before the alteration.

Some enthusiasts are very fond of converting old structures into residential buildings. So Australian Matthew de Boer converted an old railway carriage into a cozy comfortable dwelling..