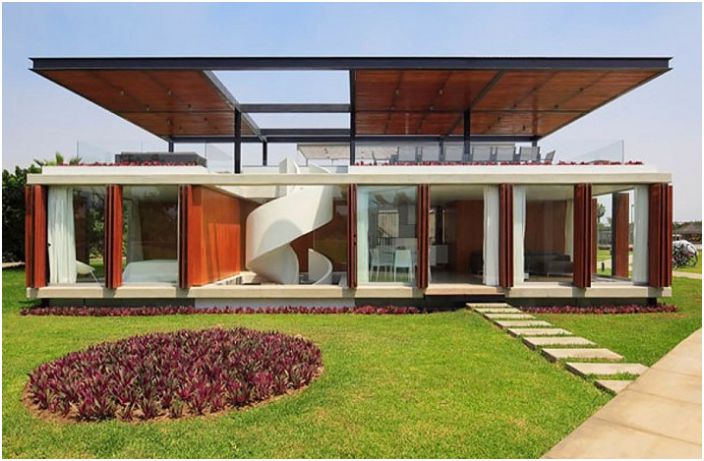 «Open» villa with floor-to-ceiling windows.

As a rule, in countries with hot climates, «open» houses with many wide windows and terraces. The Chilean architect did not deviate from this rule and designed a charming villa. The author of the house decided not to be limited to just wide windows, but made most of the house almost transparent. Well, you need to be a very open person to feel comfortable in such a home..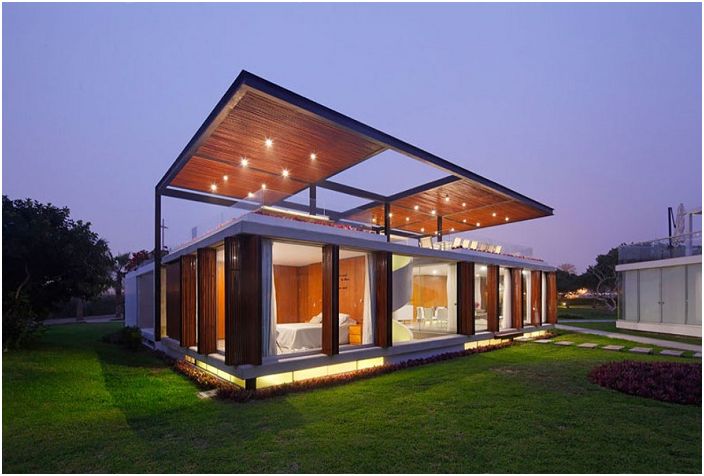 Villa designed by architect Jorge Marsino Prado.

Architect Jorge Marsino Prado has created a stunning villa located in sunny Peru. This is a bright home with huge floor-to-ceiling windows, a rooftop patio and an original accent in the form of a white spiral staircase..


«Open» villa. Living room.



«Open» villa. Interior.

Most of the home has sliding glass doors or floor-to-ceiling windows instead of walls. Thus, the architect fulfilled the wishes of the owners, who wanted to visually connect the interior of the house and the surrounding landscape. But, if necessary, blinds are nevertheless installed in each room, which will hide the residents from the unwanted glances of passers-by.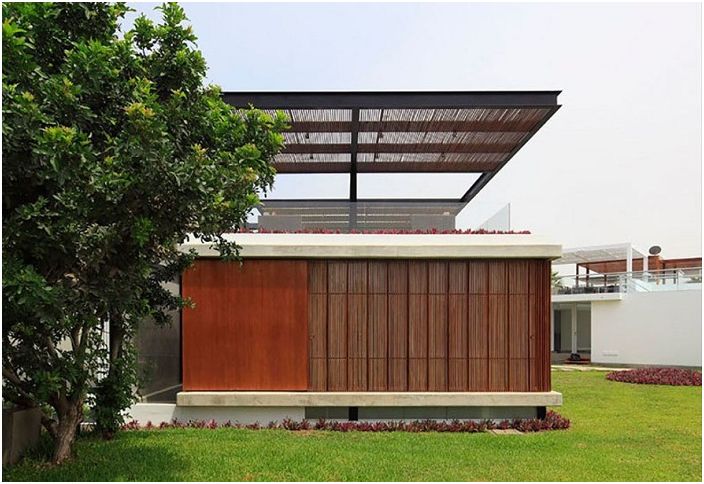 Blinds that hide the owners from unwanted glances.




Villa rooftop patio.

The large amount of seating on the upper terrace suggests that the hosts love to receive guests. Wooden trellis canopy diffuses direct light, providing protection from the scorching Peruvian sun.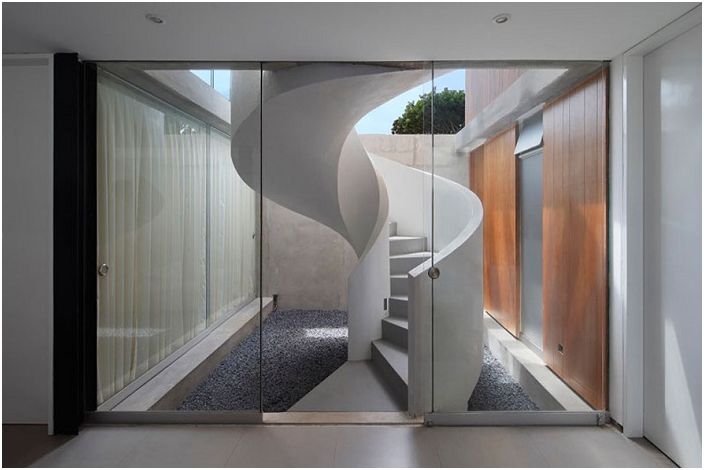 Original spiral staircase.

The original spiral staircase serves as the decoration of the villa. It is located in a small courtyard and is a link between the inside of the house and the outside..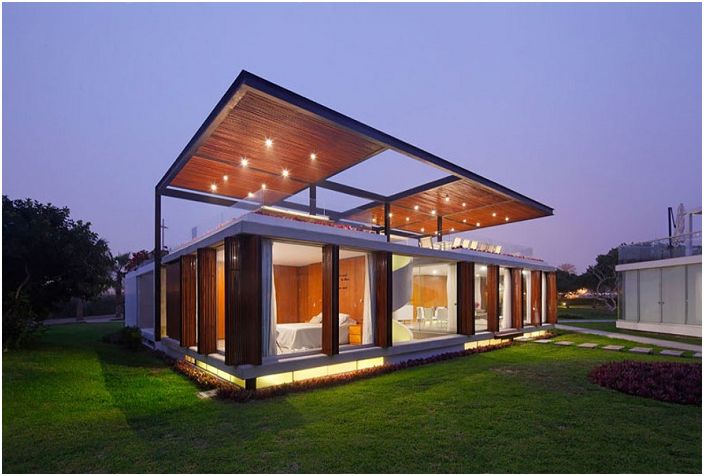 «Open» villa in Peru.

No less original residential building, the decoration of which is a spiral staircase, located in one of the sleeping areas of Amsterdam. By the way, it is located outside, and you can get to the upper floors only from the street..