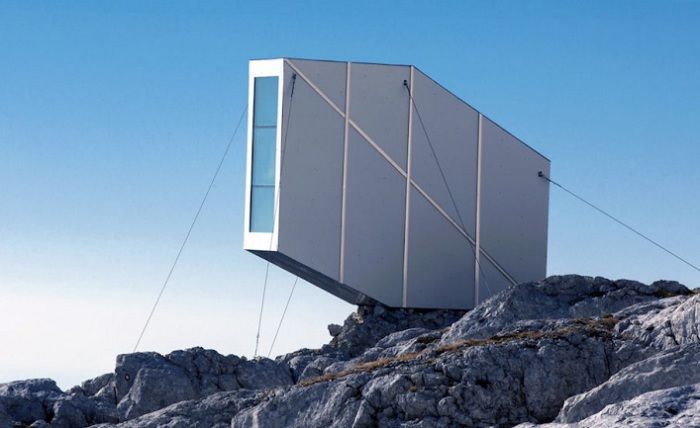 Shelter for climbers on the peak of Mount Kanin.
IN
Julian Alps
, located on the border of Italy and Slovenia, at the peak of Mount Kanin, a tiny shelter has appeared. Now tired climbers who have reached the summit will be able to stay there overnight in relatively comfortable conditions..
Architectural project of studio OFIS Arhitekti.
Ljubljana Architectural Studio
OFIS Arhitekti
(Slovenia) became the author of a small structure installed on the top of Mount Kanin. It is intended to be used as a temporary shelter for travelers..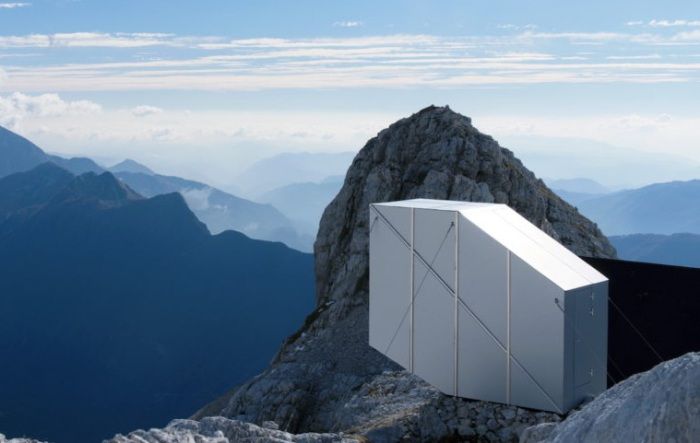 Overnight at the top of a mountain in the Julian Alps.
Parts of the module were delivered by helicopter. Due to difficult weather conditions, the crew had to start all over again three times..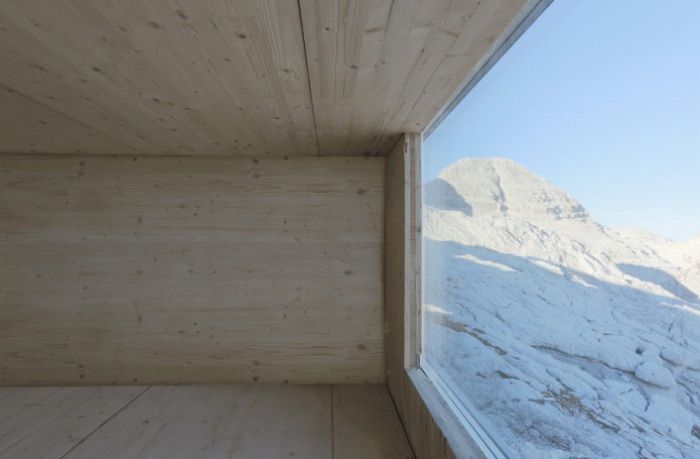 Travelers' shelter at the top of the mountain.
The construction is based on natural wood and aluminum sheets. Large windows offer breathtaking views of the majestic rugged Alps. The lodge itself consists of a tiny entrance hall, living room and seating area. It can accommodate up to nine climbers at a time.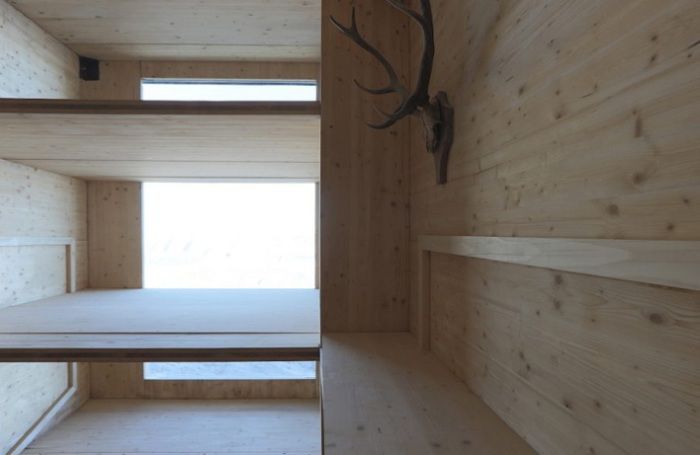 Kanin Winter Cabin – a place to sleep.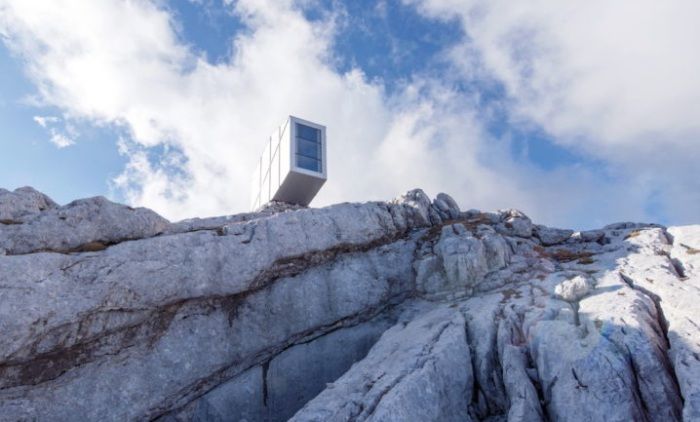 Overnight at the top of a mountain in the Julian Alps.
In the Julian Alps, this shelter is not the only shelter for travelers. At an altitude of 2500 meters there is another
free hut where climbers can stay overnight.