B-and-Bee – honeycomb-like sleeping cells.

When music festivals are in full swing, most hostels are overcrowded, and the financial situation of viewers does not allow them to stay overnight in hotels. Here wonderful sleeping cells that resemble a honeycomb come to the rescue. They are much cheaper and can also be a great alternative to camping sites..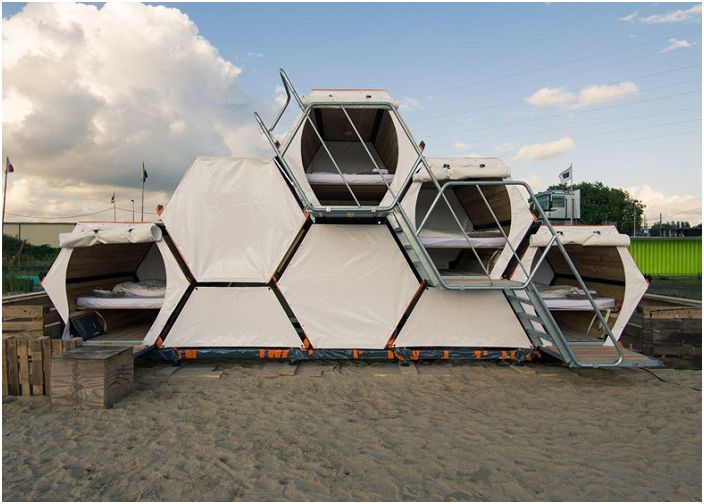 Design project of two companies Compaan and Labeur.

The successful creative tandem of design firms Compaan and Labeur won an architecture competition in Belgium with a project called B-and-Bee. Inspired by the honeycomb structure, architects have developed a great alternative to tents – prefabricated sleeping cells.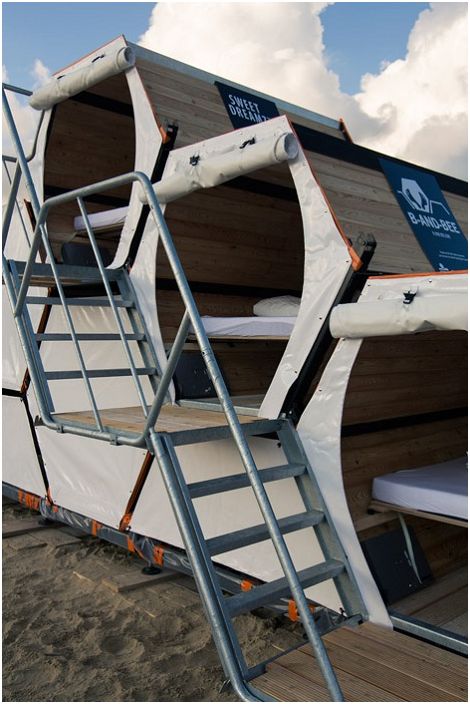 Berths are made in the form of hexagonal modules.

The B-and-Bee is a system of hexagonal containers stacked on top of each other. Each module is made of a lightweight metal frame lined with wood. The holes on both sides are closed with a thick waterproof fabric.
In each «room» there is a double bed, lamp, storage space and mini-safe.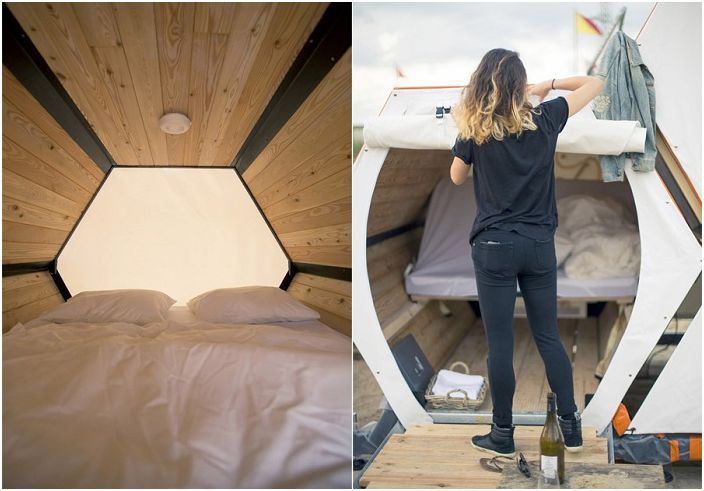 B-and-Bee. Inside view.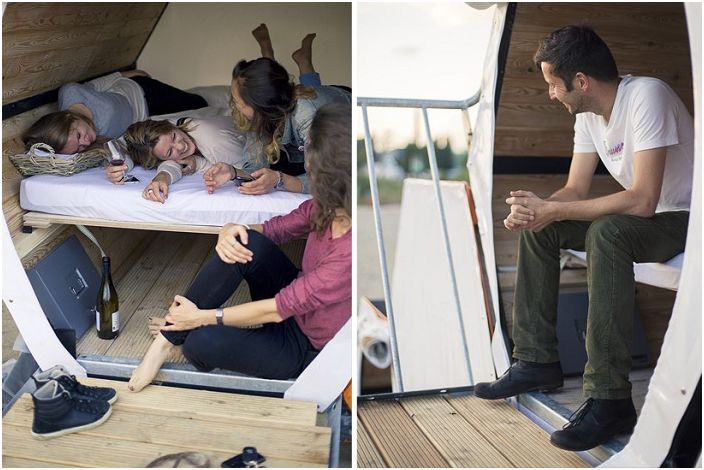 B-and-Bee – a place to spend the night at festivals.

An important feature of the B-and-Bee is their quick assembly and disassembly. In addition, due to their special location, such sleeping cells take up much less space than tents, so they can be installed in those areas where the area allowed for accommodation is very small..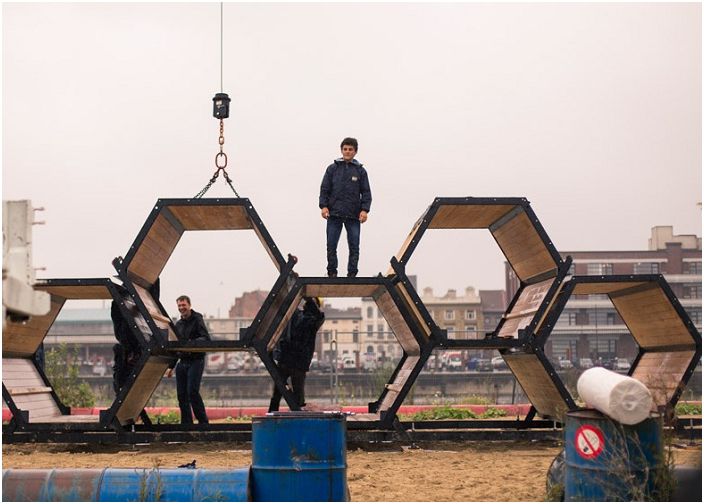 B-and-Bee. Fast assembly.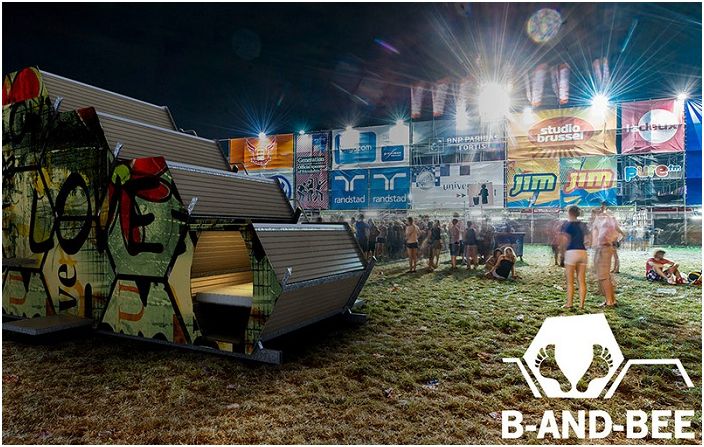 B-and-Bee. Containers can be painted according to the theme of the festival.

Another original alternative to the tent camps was proposed by the architects of the Yoon space and Song pyoung companies. These will be mobile dwellings in the form of oval capsules called Albang. Designers propose to maximize the use of living space, while using the minimum number of interior items.