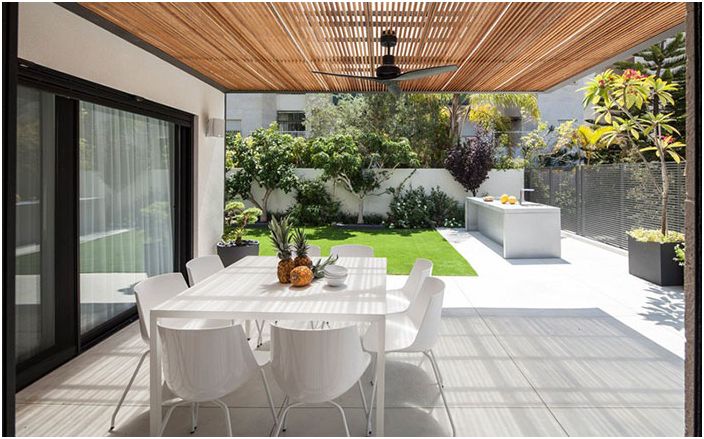 Everything at a glance: an original home for a young family

If there are small children in the house, you need an eye and an eye for them, you cannot leave them for a minute. But it is not always possible to observe them, because parents have to constantly move around the house. And children do not sit still. There is only one way out: open plan, no walls and maximum glass.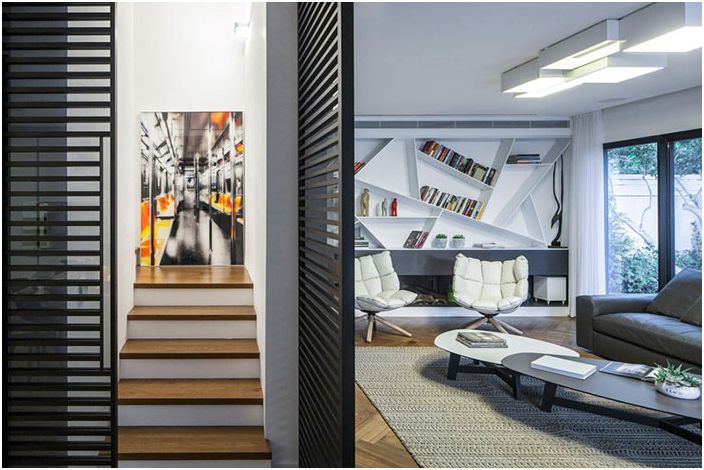 Interior by Tal Goldsmith Fish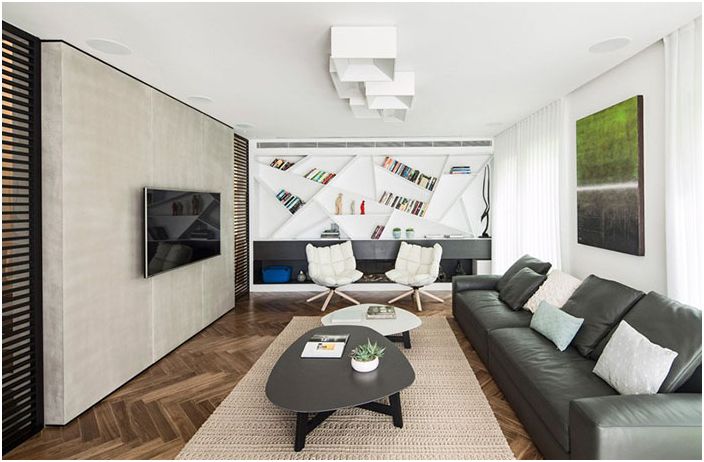 Living sector
Israeli design studio Tal Goldsmith Fish has created an amazing B House for a family from Ramat Hasharon. A young family asked for an open plan to be able to observe the children while they cook or do their homework..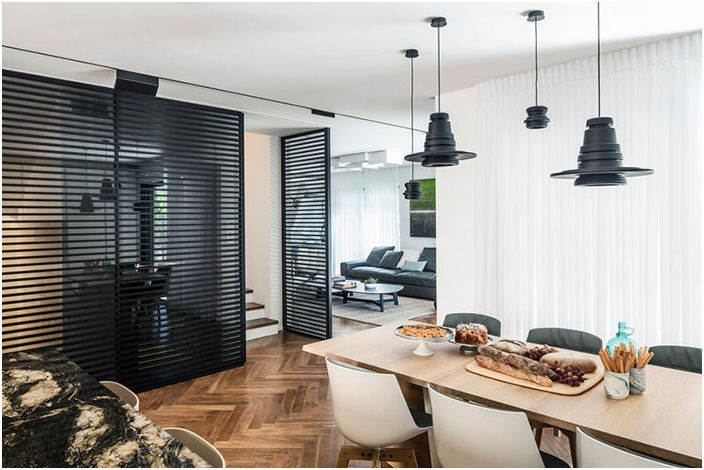 Dining room and office view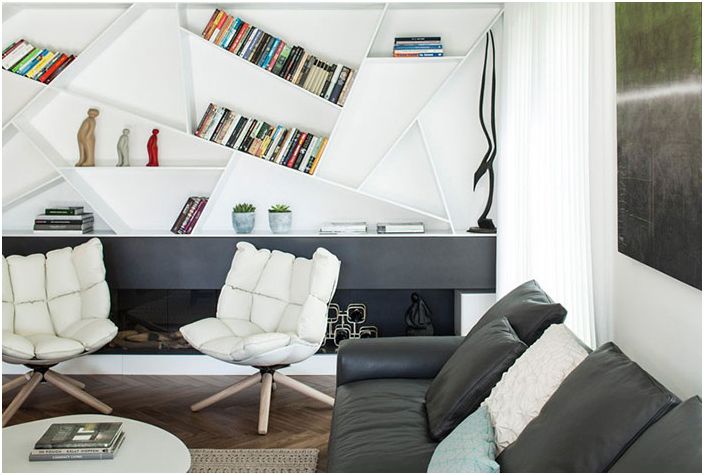 Rest zone
The designers decided that the open plan would combine the living and dining areas. Glass and aluminum partitions were used to separate the home office from the living area. The stylish kitchen blends in wonderfully with the living area, while at the same time stands out thanks to the use of dark materials.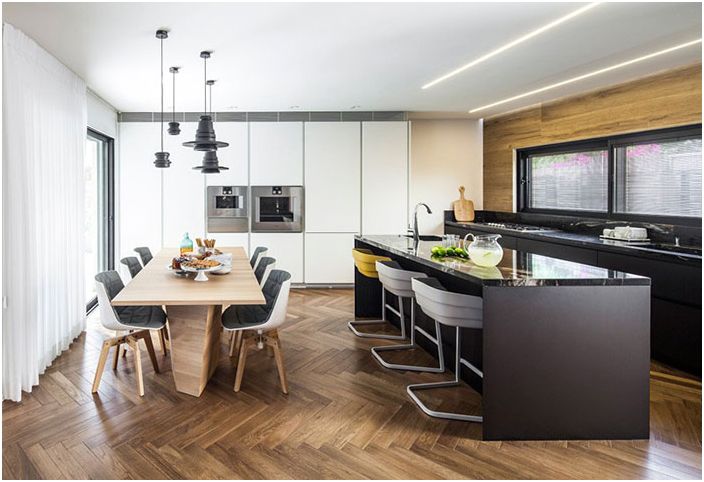 Dining room and kitchen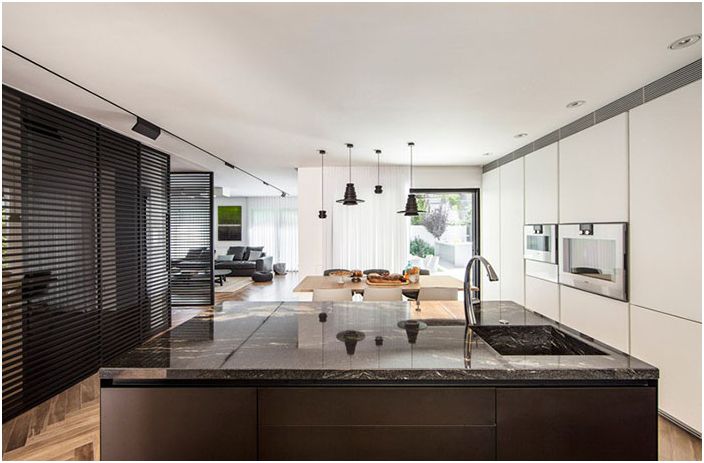 Kitchen in dark colors
The interior is decorated with a custom-made white aluminum bookcase. Visually, it gives the impression of airiness, but in fact, its weight is about half a ton. The shelves are positioned at different angles to bring dynamism to the interior.


Bedroom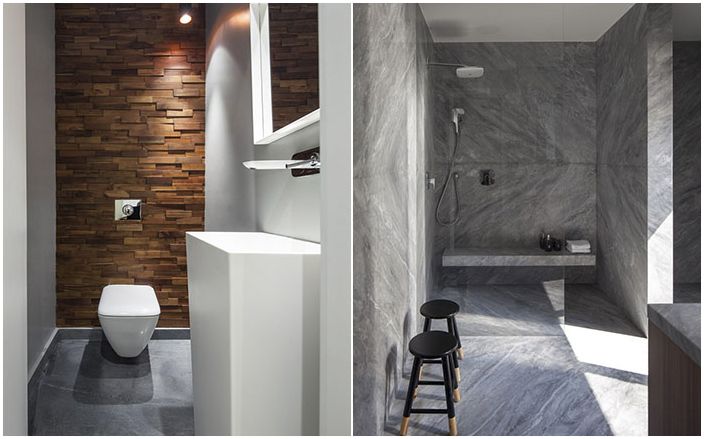 Bathroom
The courtyard has a covered patio with a fan to keep it cool. A simple fence separates the garden from the neighbors. Plants help create an atmosphere of privacy. In addition, there is a built-in kitchen with a sink and two burners..