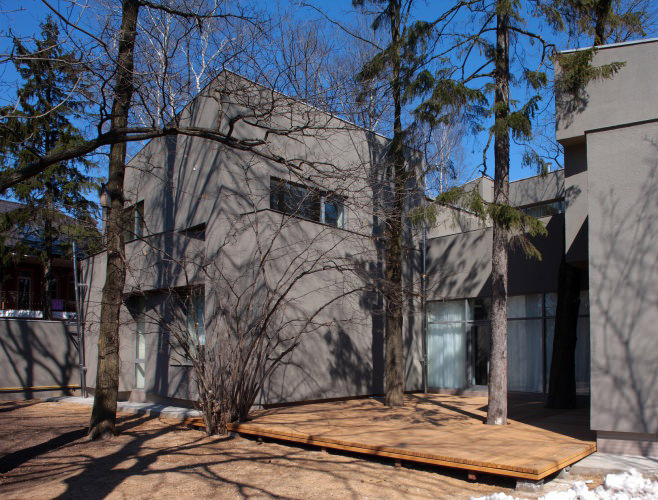 In one of the villages near Moscow, among birches and lime trees, this country house is located. The interior of the house in the style of minimalism is made both outside and inside.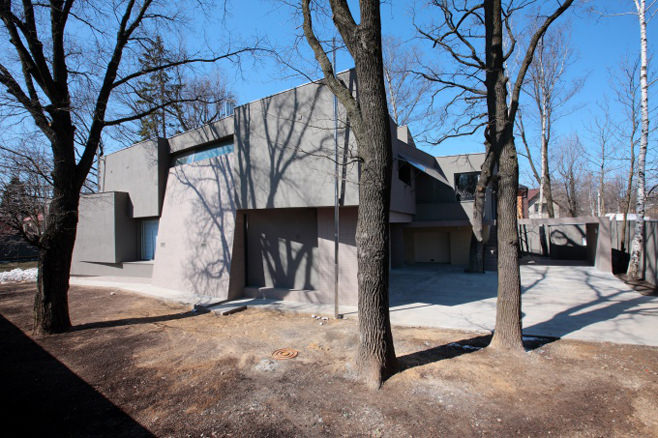 The first impression is rather gloomy, the building is built exclusively of glass and gray concrete, there is nothing "alive" in its appearance, but such is the interior design in the style of minimalism, on the one hand, the absence of unnecessary details and simple lines are rather cold to overtake, but on the other hand, it allows you to feel yourself free and rest from information overload.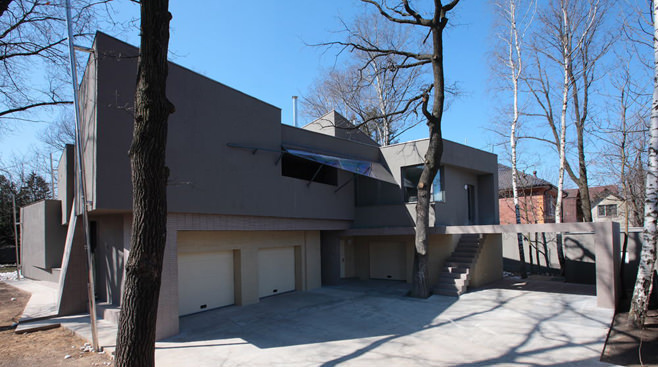 The environment of many trees, perhaps somewhat softens the overall gloomy appearance of the building, and when examining the interior of a minimalist house from the inside, the impression changes dramatically.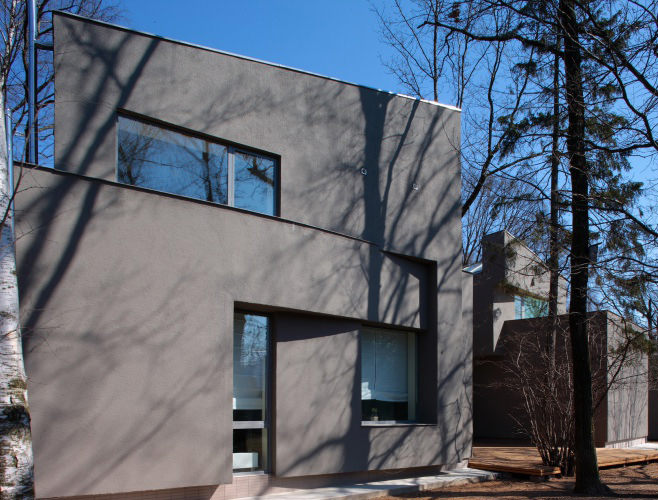 The total living area is 560 square meters. The project was developed by the design bureau Za Bor. The bureau developed not only the interior design of the interior in the style of minimalism, but also the construction project itself.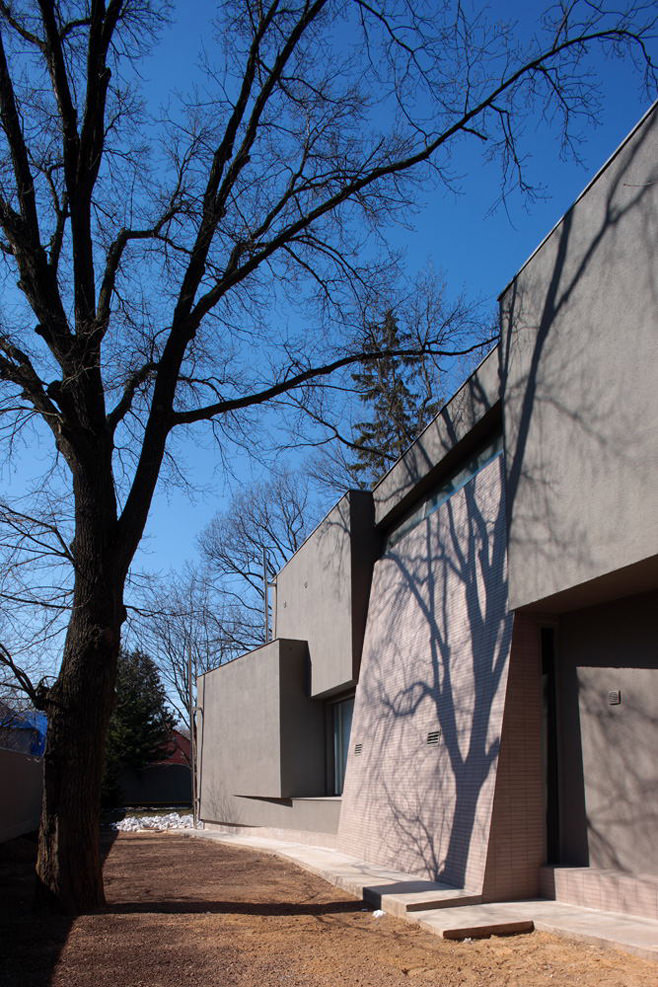 Under the footage of the foundation, only 300 square meters have been allocated, thanks to the complexly branched structure of a two-story house, the total volume of premises has been increased by almost two. The house is divided into two wings and a front part, each zone has its own entrance groups.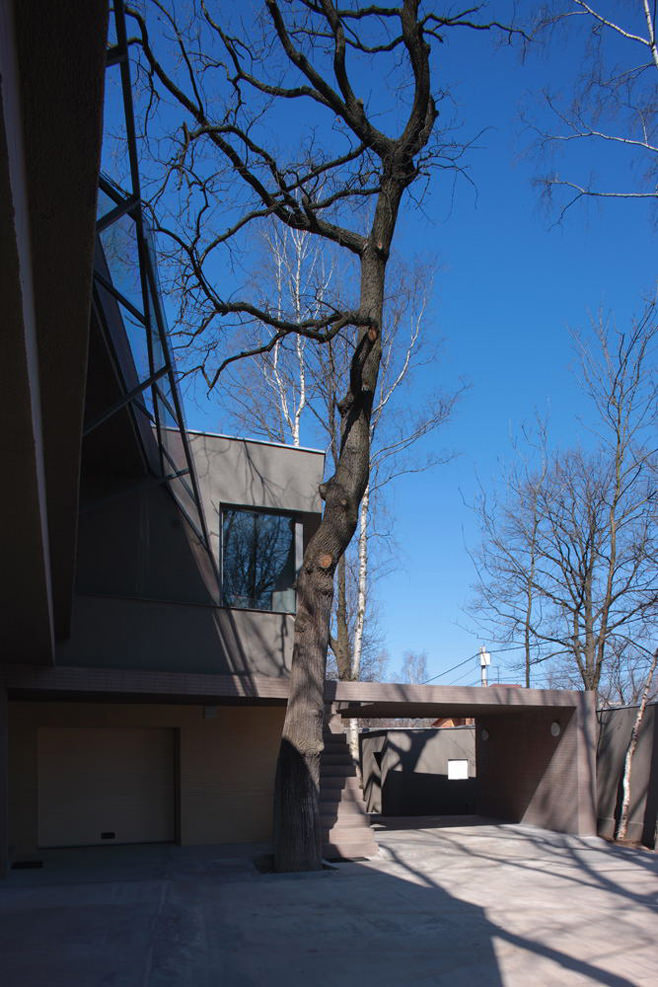 In the interior of the house in the style of minimalism, according to the approach of dividing space, the developers adhered to the classic canons, the first floor – common rooms, the second floor – a private area.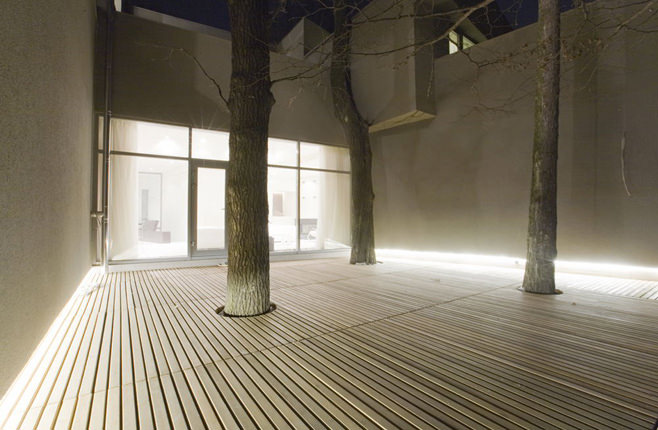 The basement for all utility rooms was specially recessed to a level of one and two meters.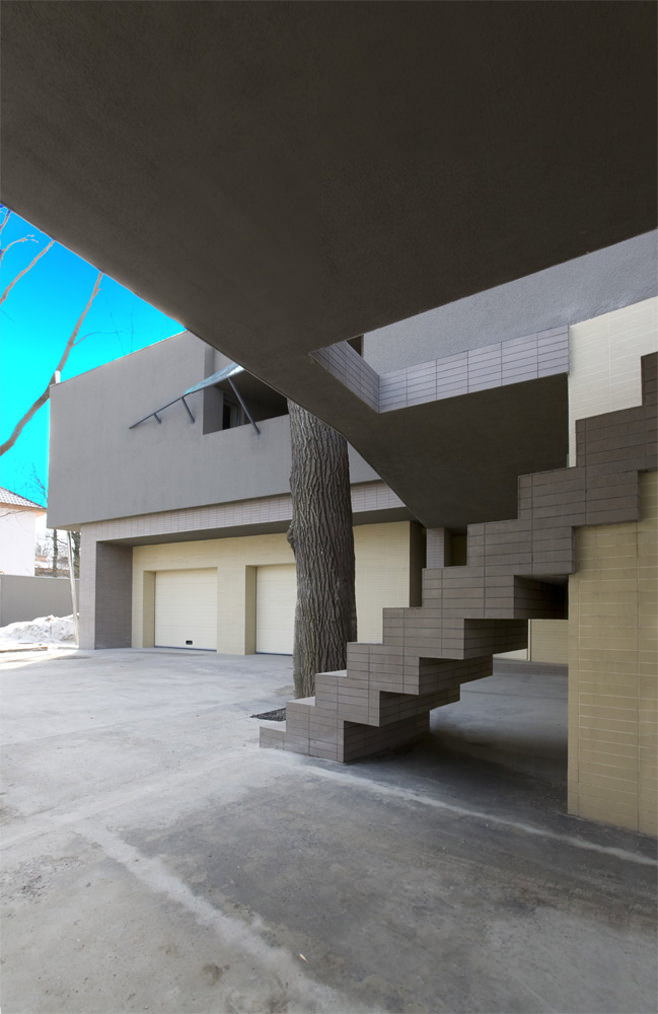 The interior design in the style of minimalism of the house is made in traditional white colors, natural wood finishing materials, for flooring and walls. Glass and natural stone used a lot.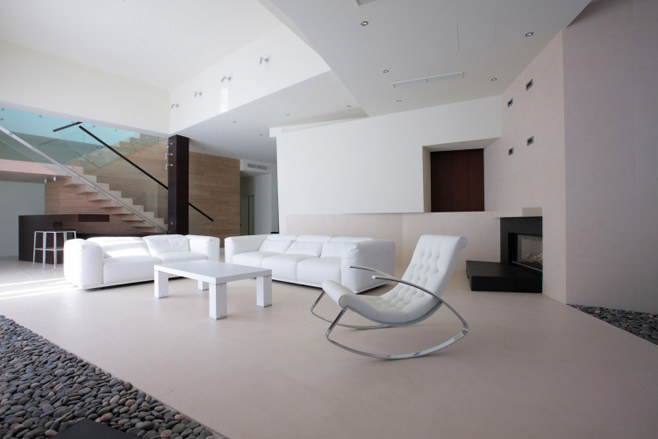 All furniture has been specially created for the arrangement of space. According to the color scheme, white color predominates in the living area and in the space of the entire first floor, while the tree, being warmer and quieter in light, predominantly occupies a personal area.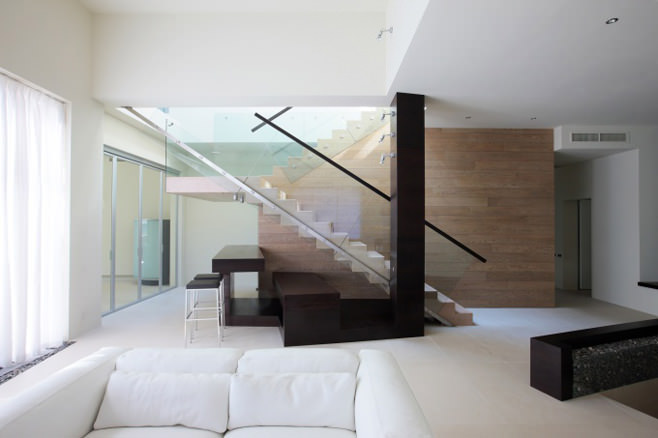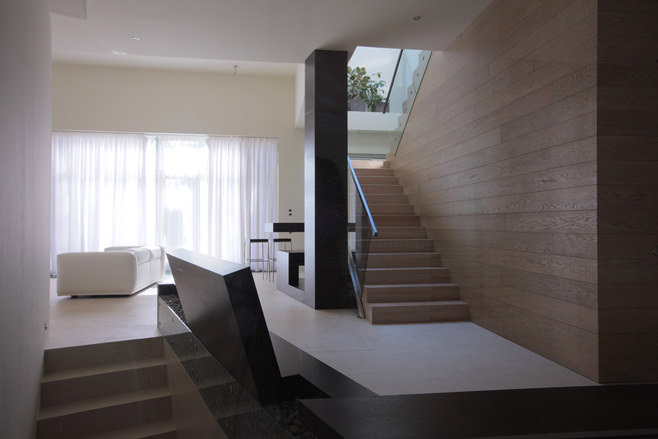 A separate design part is occupied by lighting. All rooms have LED lighting elements, built-in ceiling and wall lights. Thanks to the soft glow emanating from the built-in lamps, the space is visually perceived as calmer and softer.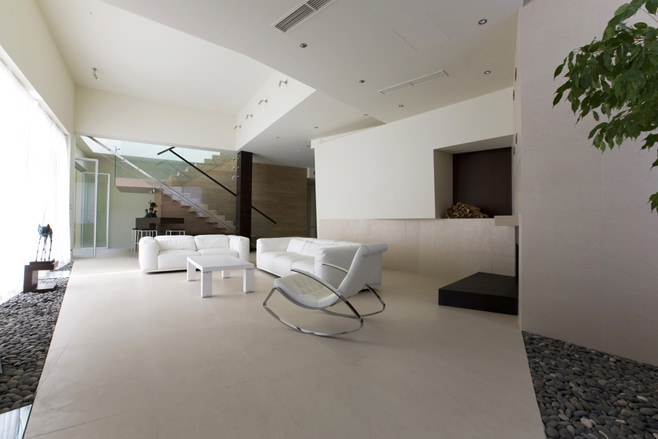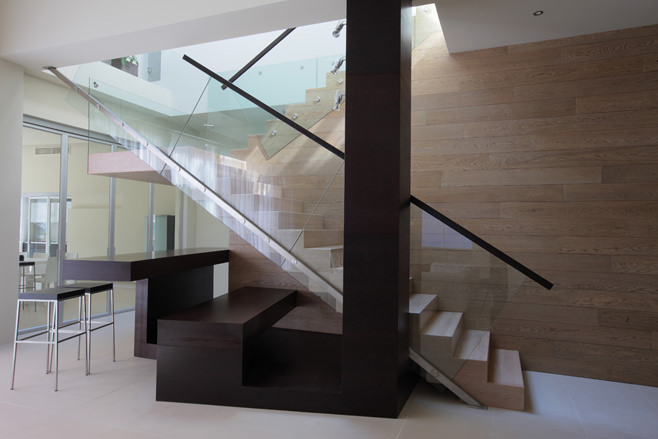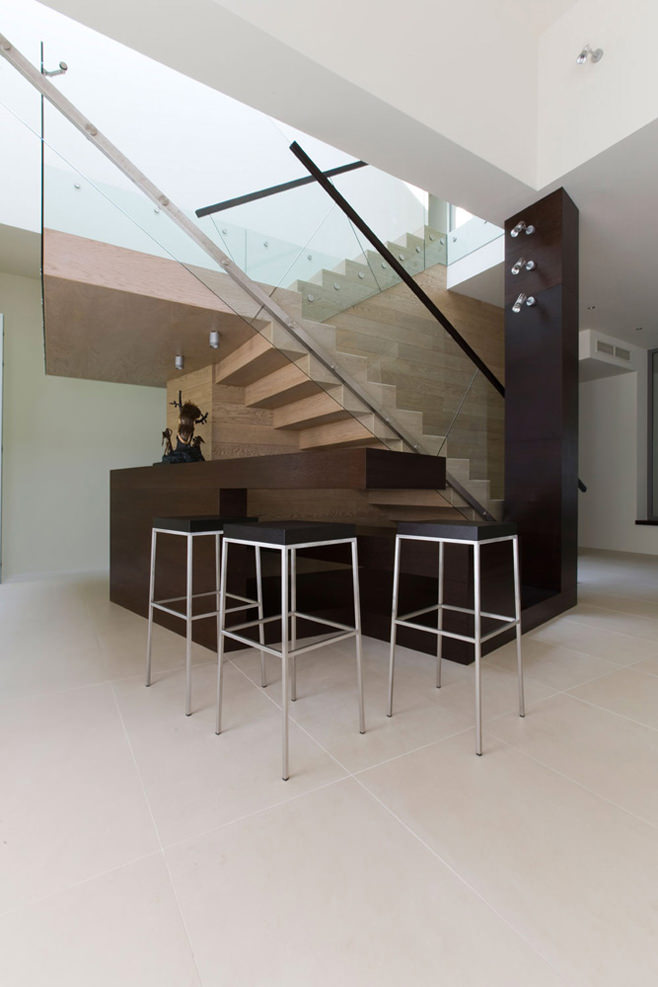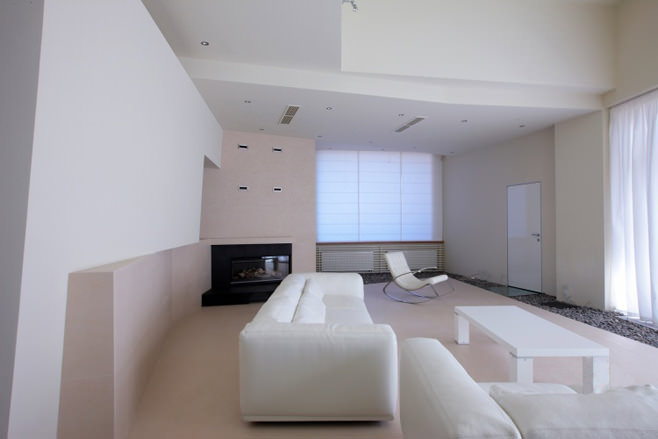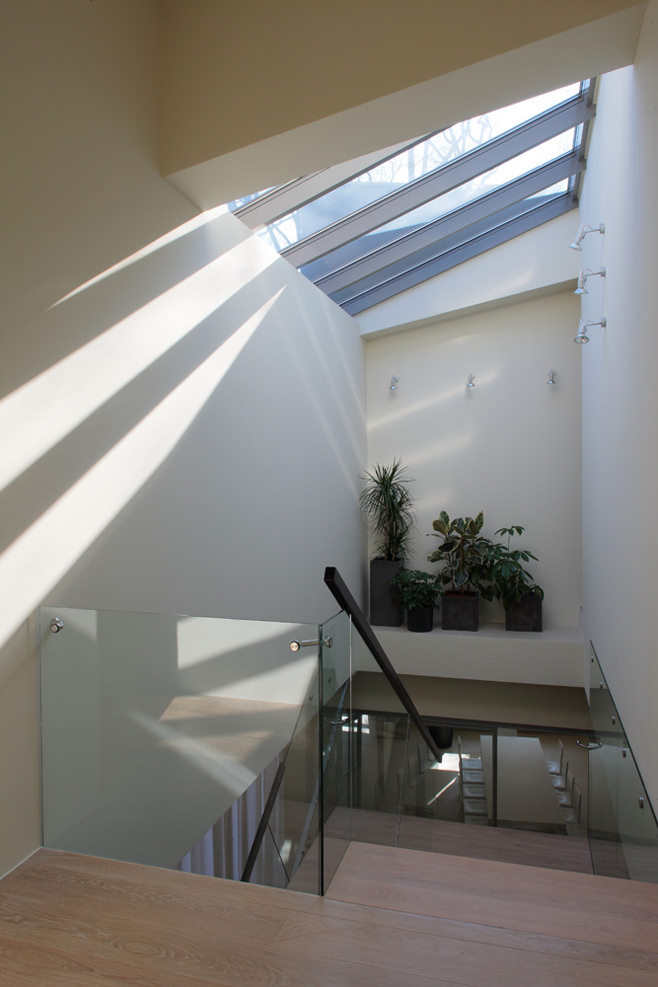 White color perfectly reflects the rays of lighting and serves as an excellent background for the play of shadows, this technique is perfectly visible in the dining room lighting scenario, thanks to the switching of colors, the room can take any look.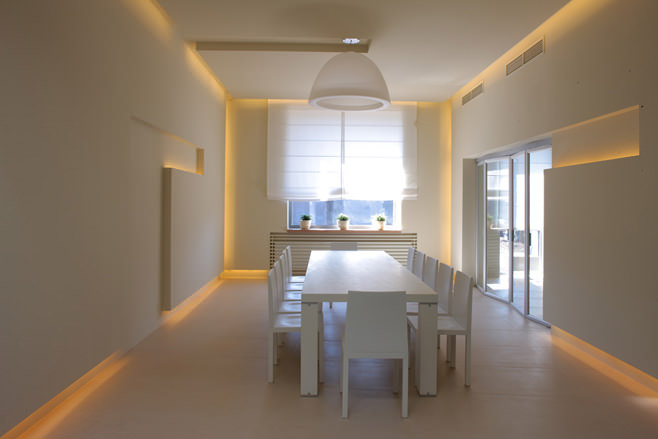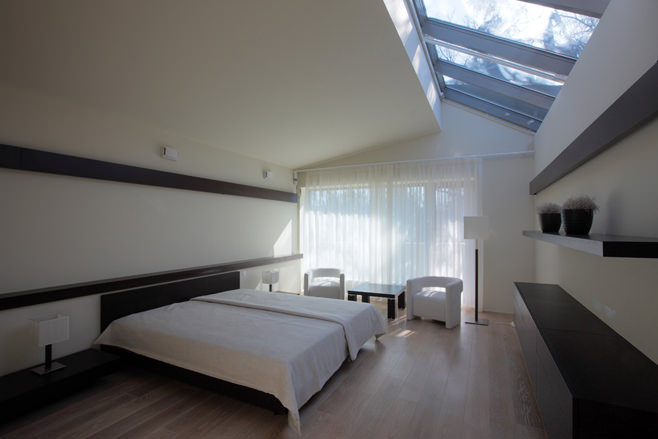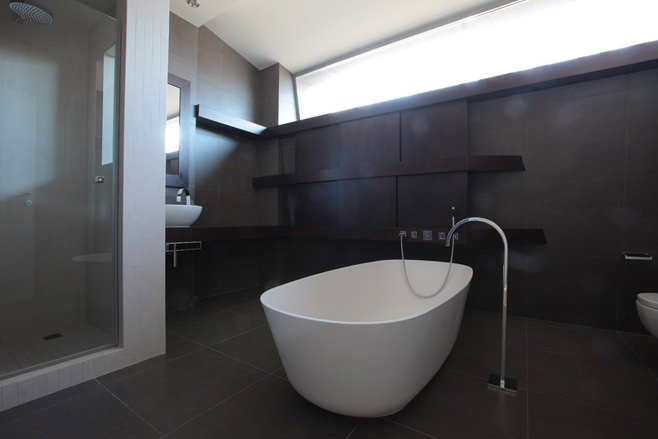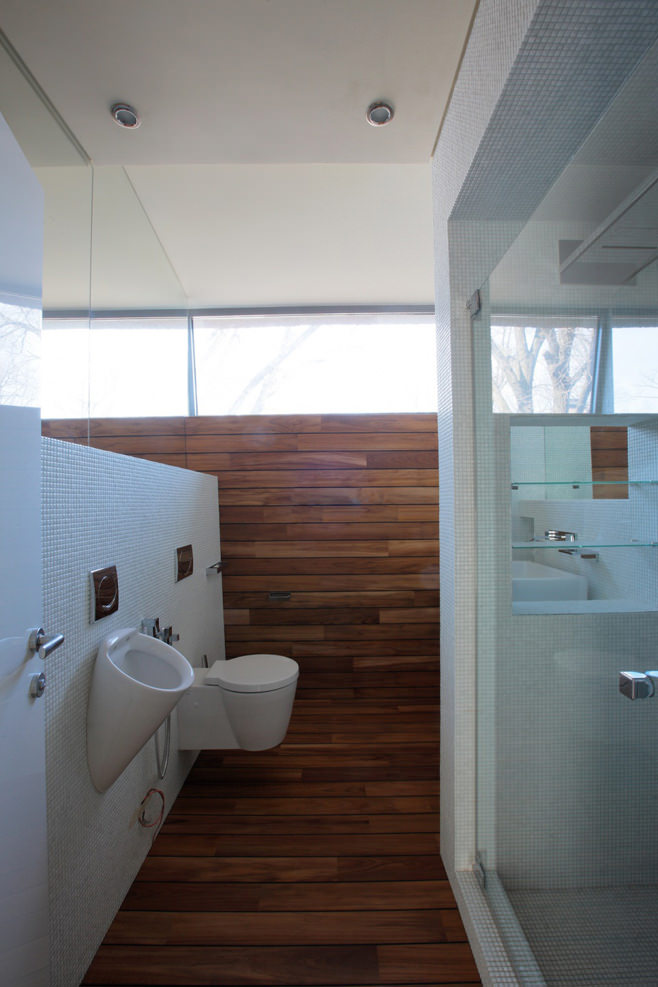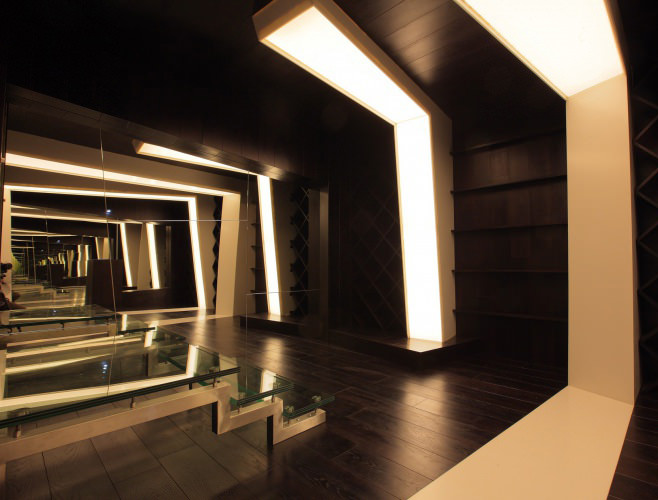 Working drawings.