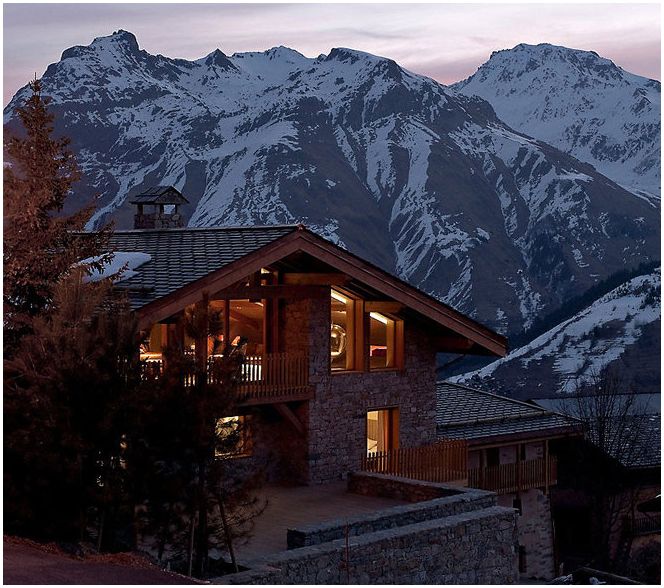 Unusual interiors of houses have long ceased to amaze the sophisticated viewer. Designers both in Russia and abroad in their works often strive to surprise the audience and surpass previous creations, which leads to an abundance of, alas, similar and largely boring solutions.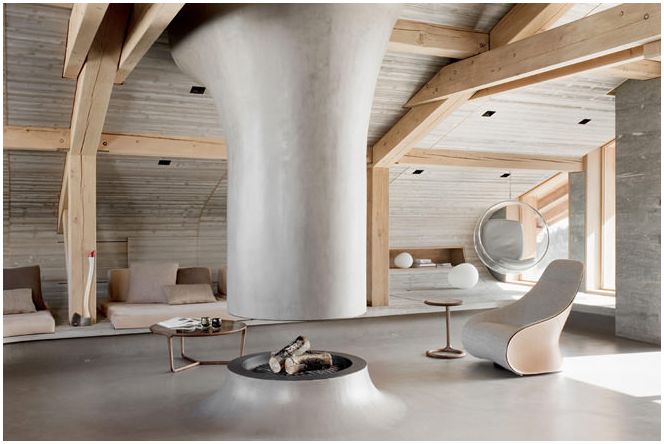 This can be said about many projects, but not about the original interior design of an alpine chalet by Noe Duchaufour Lawrance.
Few facts. Chalet Beranger is a family residence in the French Alps with an area of ​​five hundred and thirty square meters, the building consists of three floors, the layout provides for the presence of five bedrooms with bathrooms, a common room combined with a kitchen and a terrace.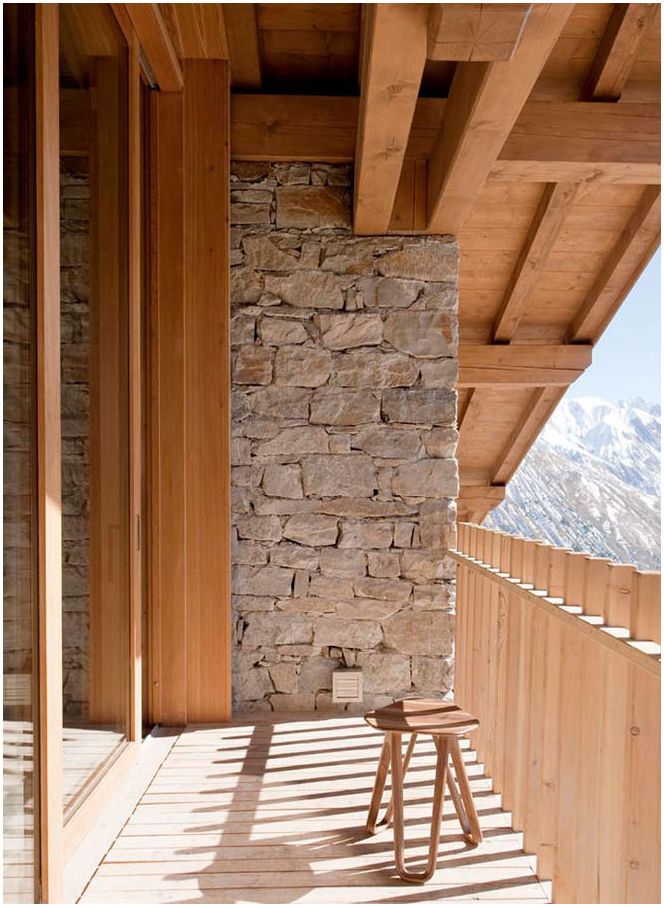 At the first glance at the unusual interior of the house, there is a mixed feeling of admiration and bewilderment. A classic mountain chalet from the outside – a "child of progress" from the inside.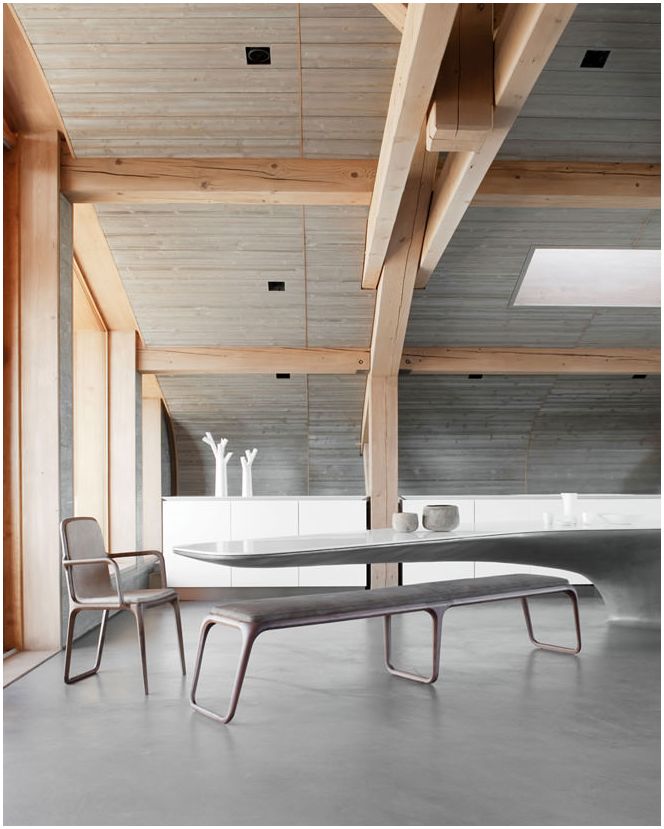 Designers from Noe Duchaufour Lawrance have done a great job, in the original interior design of one house, several related styles were involved in the design. The basis was minimalism, it showed itself in restrained colors and a choice of natural finishing materials.
Character style
Typical colors for interiors in the style of minimalism: white, part of the walls are painted white, the walls and floor of the kitchen, also white, gray, found its expression in stone wall decoration, actively used in bathrooms, the color of bed upholstery and cladding of the entire common room.
Wood and its warm shade are somehow present in many interiors of the rooms of the house, special attention is paid to it in the common room and on the terrace. The space of the kitchen is highlighted by a white curved wall, into which work surfaces and a hood are organically inscribed.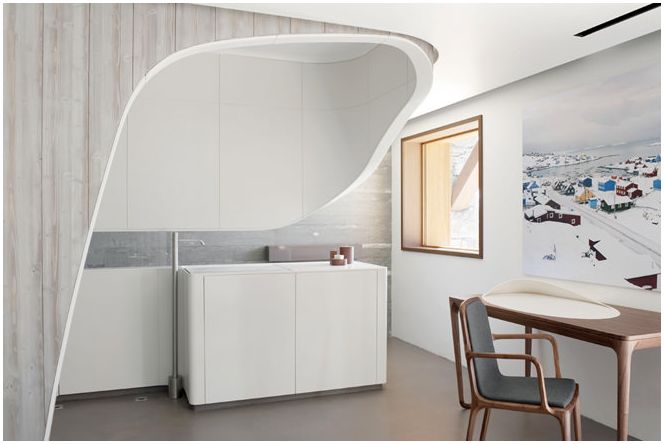 Perhaps most of all, the unusual interior of the house was expressed in the central room. Smooth concrete room with loft-style beamed ceiling and fireplace, "growing" from the floor. Emphasize the uniqueness of the room with a cast table and bench, the style of which can be attributed to organic design.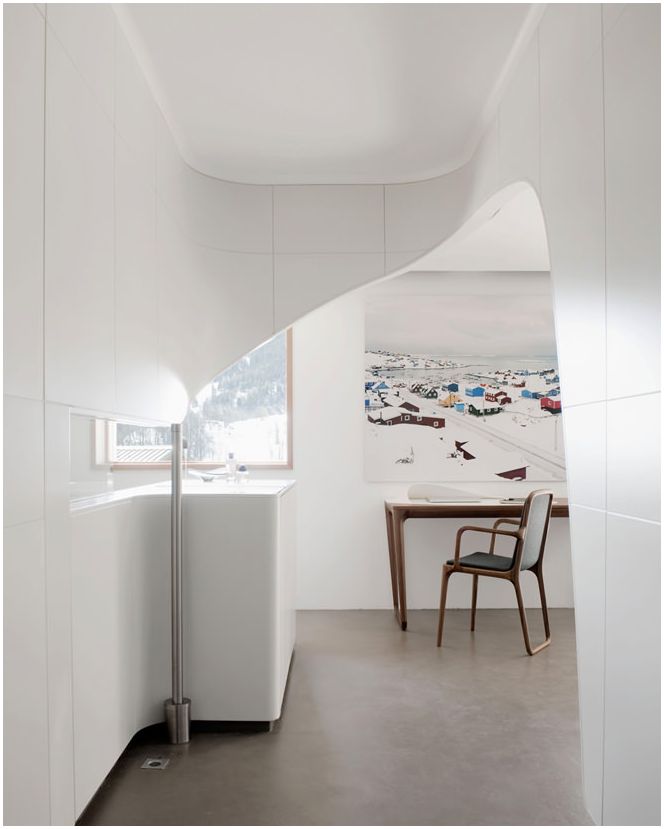 The confusion in styles is expressed in small details, notes of modernity, hi-tech, minimalism and loft found their place in the original interior design, such eclecticism could have led to a disastrous result if not for the talent of the authors. A thin line of talent, taste and wit keeps this space from flashy bad taste and elevates the work to a model of the modern direction in the development of design.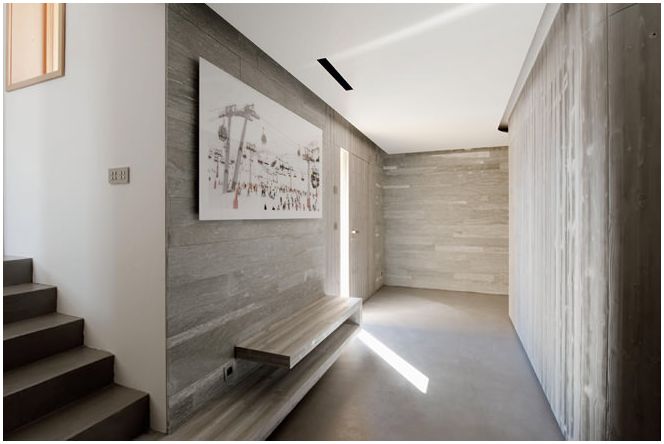 Photo of the unusual interior of the Chalet Beranger house. Cabinet.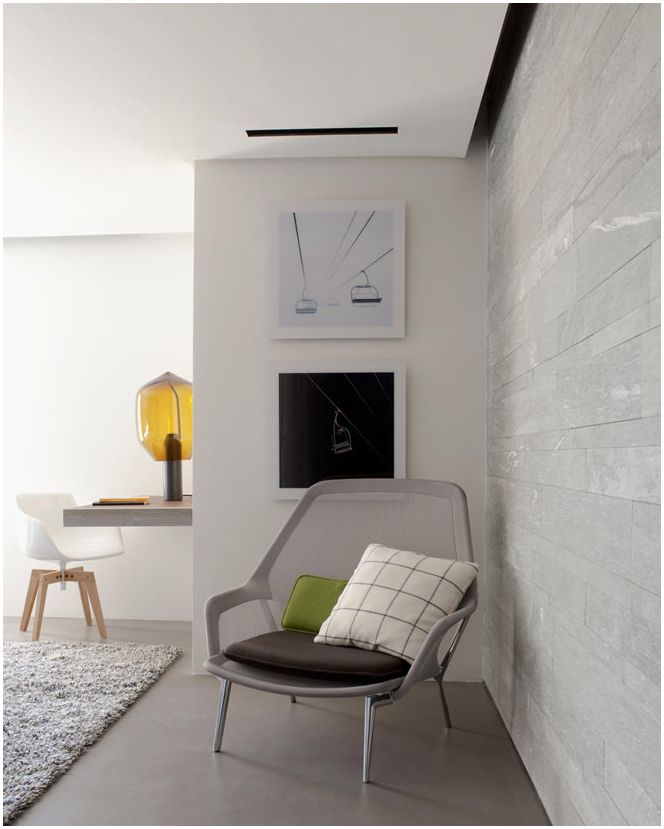 Photo of the unusual interior of the Chalet Beranger house. Bedroom.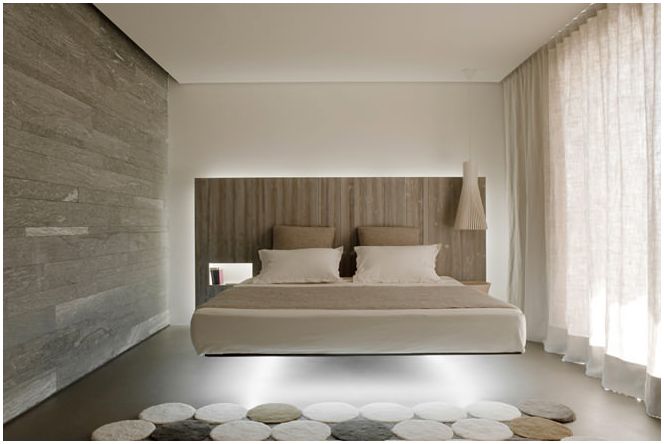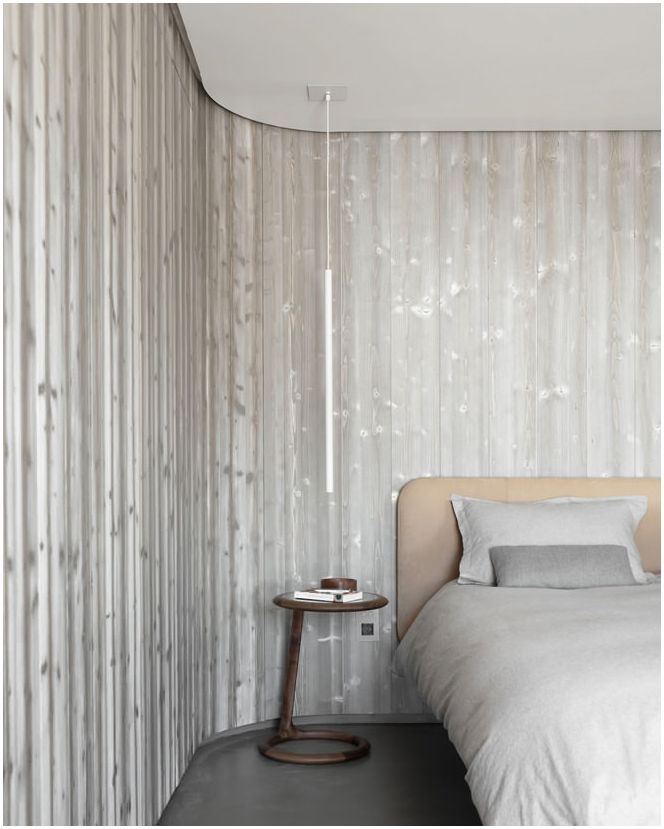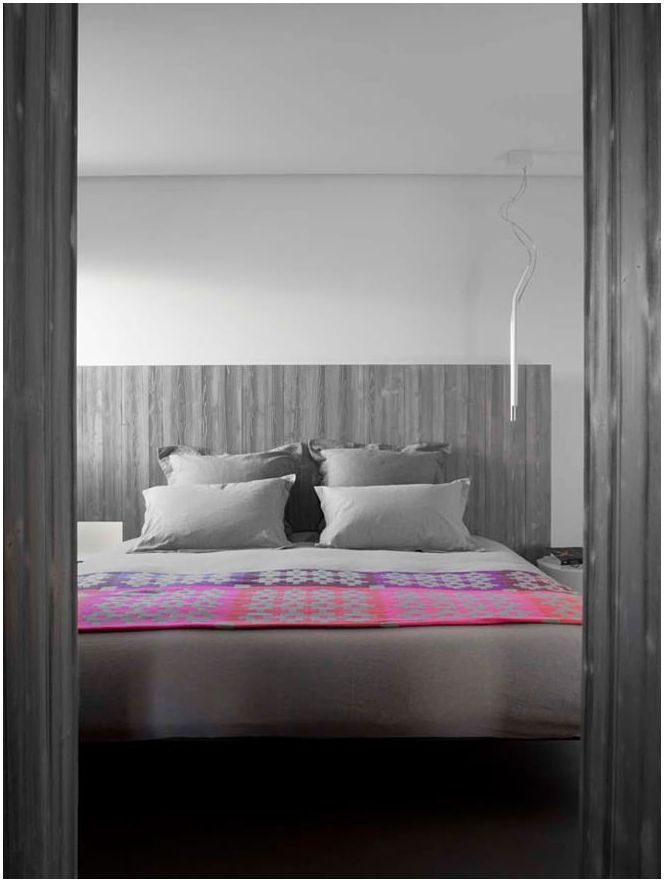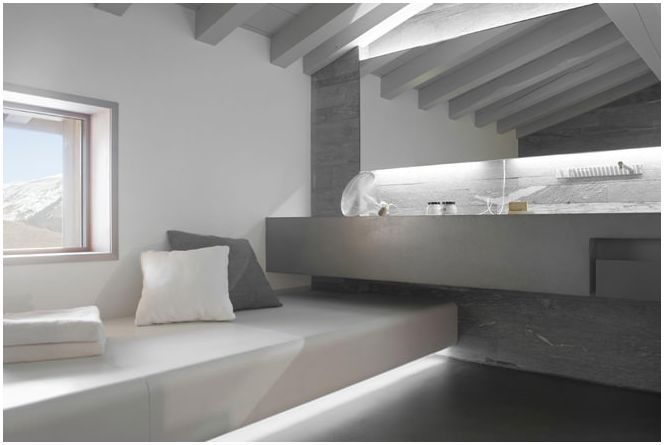 Photo of the unusual interior of the Chalet Beranger house. Bathroom.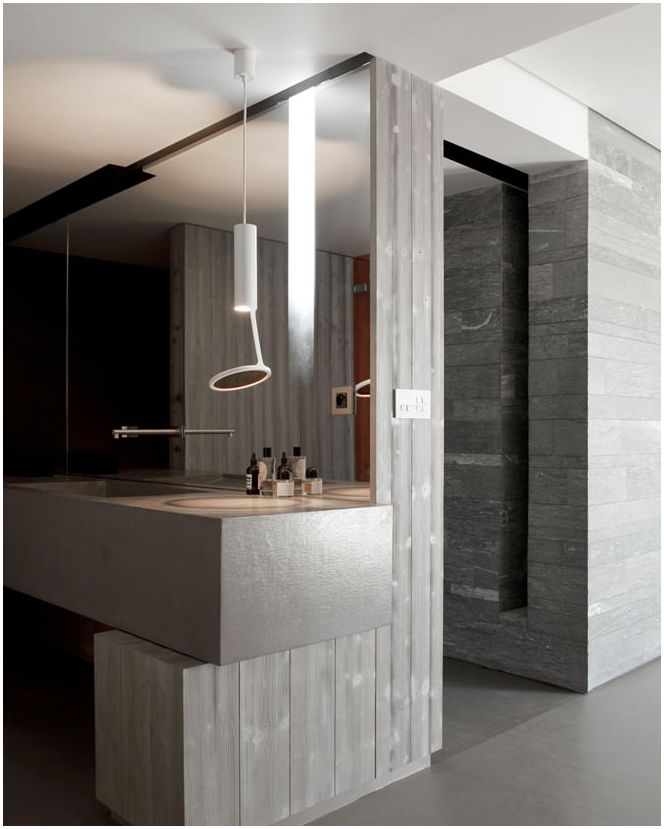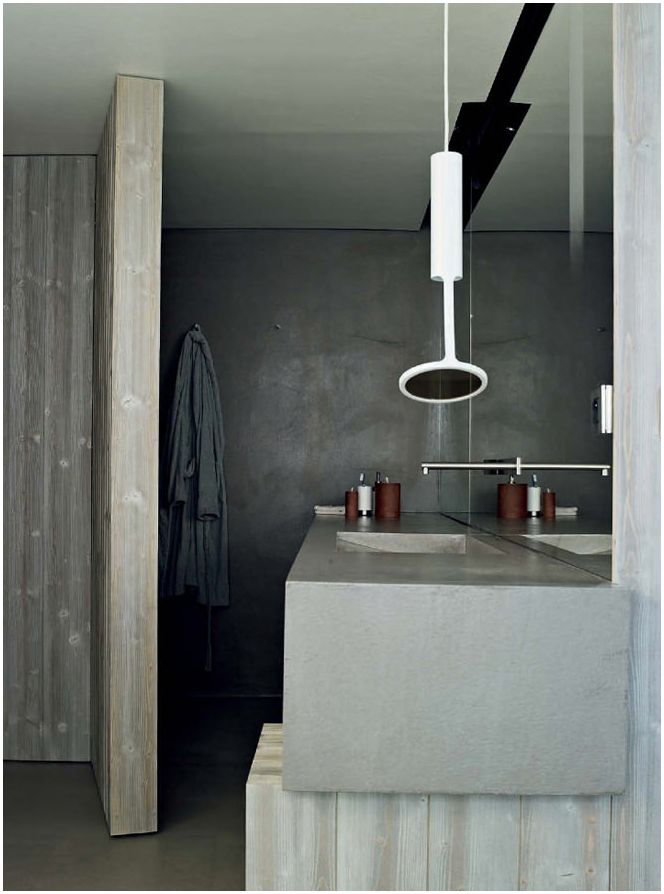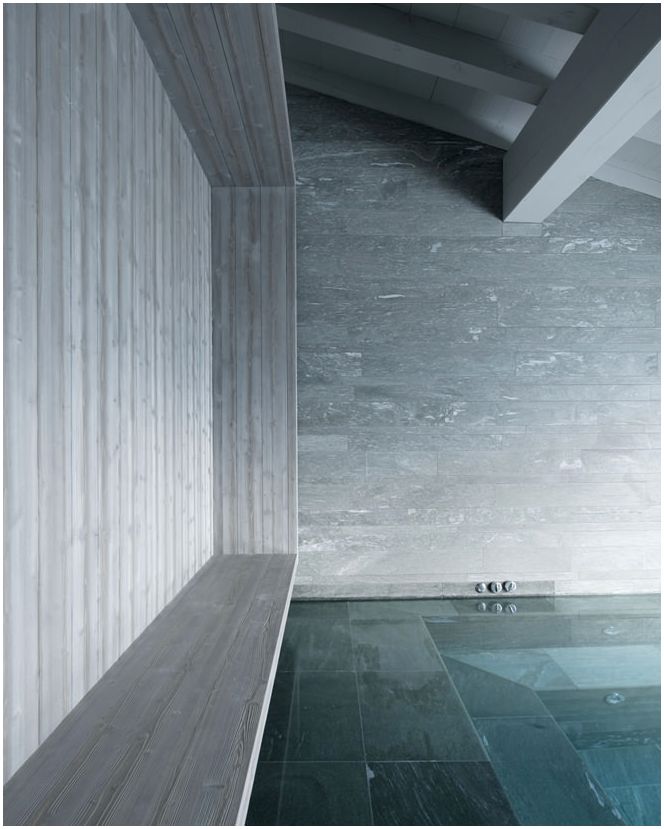 Working drawings.